Boycott Trump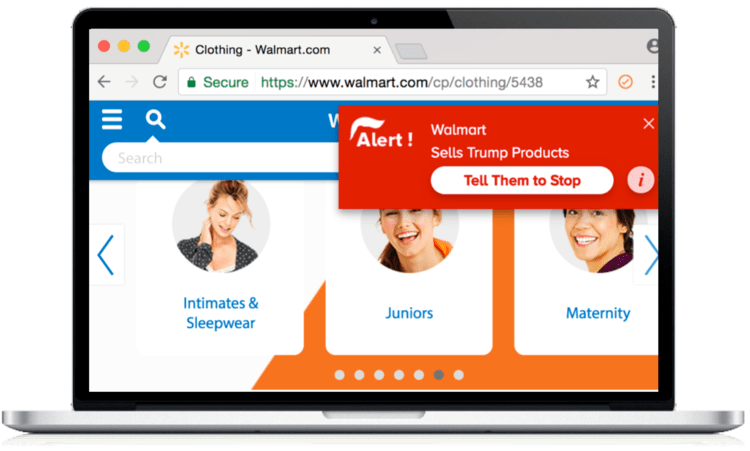 THE DONEGOOD CHROME EXTENSION ALERTS YOU WHENEVER YOU'RE VISITING A WEBSITE THAT SUPPORTS TRUMP--INCLUDING COMPANIES CARRYING HIS PRODUCTS OR WHERE THE CEO ENDORSED TRUMP. THE INFO ICON TELLS YOU WHY THE COMPANY IS BEING FLAGGED AND YOU CAN ALSO SEND A MESSAGE TELLING THEM TO STOP.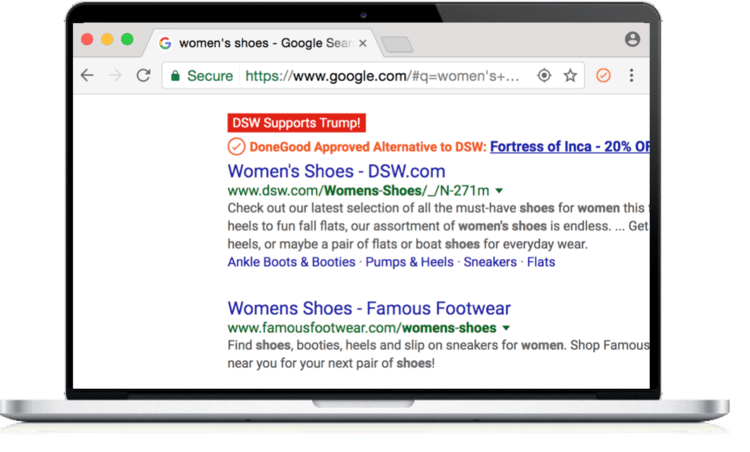 ALERTS ALSO APPEAR IN YOUR GOOGLE SEARCH RESULTS.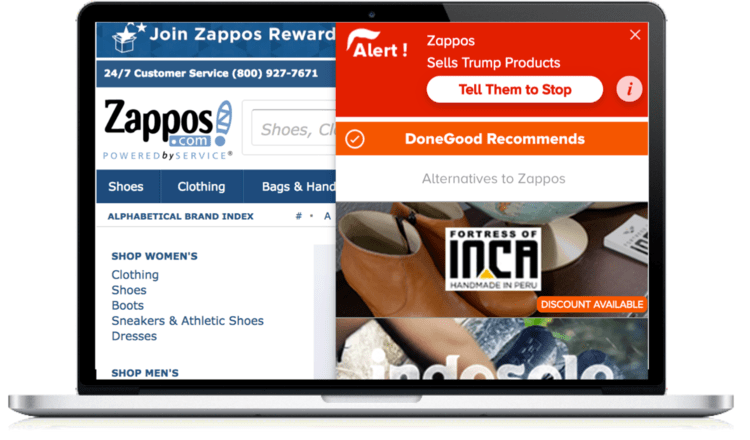 DISCOVER ALTERNATIVE COMPANIES ON A MISSION TO MAKE THE WORLD BETTER.
The DoneGood extension also shows alternatives to other big-name companies—brands that are similar to the ones you see as you shop online, but that are doing good for people and the planet. DoneGood-approved companies make really unique, high quality stuff, and they pay their workers well, preserve the environment, and do all sorts of other good stuff.
The extension will continue to show you mission-driven alternatives to big-name brands, with Trump-supporting businesses marked with the special Trump Alert.
Vote with your wallet—avoid Trump products, and support businesses making the world better instead!
Why are we doing this? Read more on our blog.